Welcome to the UCSF Neurohospitalist Service
The UCSF Neurohospitalist program was founded over a decade ago. Faculty in our division have a broad range of expertise and academic interests, including clinical educators, quality improvement, and clinical research programs funded by the National Institutes of Health. As nationally recognized leaders in the field, we have made a tradition of providing outstanding clinical care, achieving research excellence, and training the next generation of neurohospitalists.
Faculty
​​​​​
Vanja Douglas, MD
Division Chief, Neurohospitalist Program

Elan Guterman, MD

S. Andrew Josephson, MD
Chair, Department of Neurology

Sara LaHue, MD

Megan Richie, MD

Nicole Rosendale, MD

Maulik Shah, MD 
Medical Director, Inpatient Neurology and UCSF Integrated Transfer Center
Clinical Referrals and Consultation
We specialize in the care of hospitalized patients both in and out of the neurocritical care unit with complex neurologic disorders and have an enduring commitment to providing the highest quality care to a diverse patient population. As one of the first programs of its kind, we have an invaluable depth of experience in caring for a broad range of neurologic diseases including:
Autoimmune or paraneoplastic disorders of the central nervous system (CNS) and peripheral nervous system (PNS)​​​​
Cerebrovascular diseases
CNS malignancies
Meningitis, encephalitis and other CNS infections
Multiple sclerosis, optic neuritis, neuromyelitis optica and related diseases
Refractory epilepsy and status epilepticus
Transverse myelitis and other spinal disorders
Neuromuscular disorders such as Guillain-Barré syndrome, myasthenia gravis and myopathies
Vasculitis of the central and peripheral nervous system
Unexplained neurologic conditions
We welcome the opportunity to speak with any physicians who have questions regarding the evaluation of a particular patient and can coordinate transfer of your patients to UCSF Medical Center at all times of day so that patients may access an interdisciplinary team of nationally recognized neurologists, neurosurgeons, neuroradiologists, neurointerventional radiologists, neuropathologists as well as advanced diagnostic and treatment modalities.
To reach us, please call the UCSF Transfer Center.
Neurohospitalist Fellowship
We are dedicated to training national leaders in the neurohospitalist field. We developed the first neurohospitalist fellowship program in the country and continue to provide unparalleled clinical training and career mentorship. The fellowship consists of one year of specialized inpatient clinical neurology training. Trainees have the opportunity to provide care at UCSF Medical Center and Zuckerberg San Francisco General Hospital where they will also gain exposure to neurocritical care and cerebrovascular diseases, with the goal of helping trainees launch an academic career as national experts.
Interested applicants should send a curriculum vitae, personal statement, and letters of recommendation to the fellowship director, Dr. Maulik Shah. Positions are typically filled 18 months prior to the July 1 start date.
For more information, please contact:
Maulik Shah, MD
Program Director
505 Parnassus Ave
San Francisco, CA 94143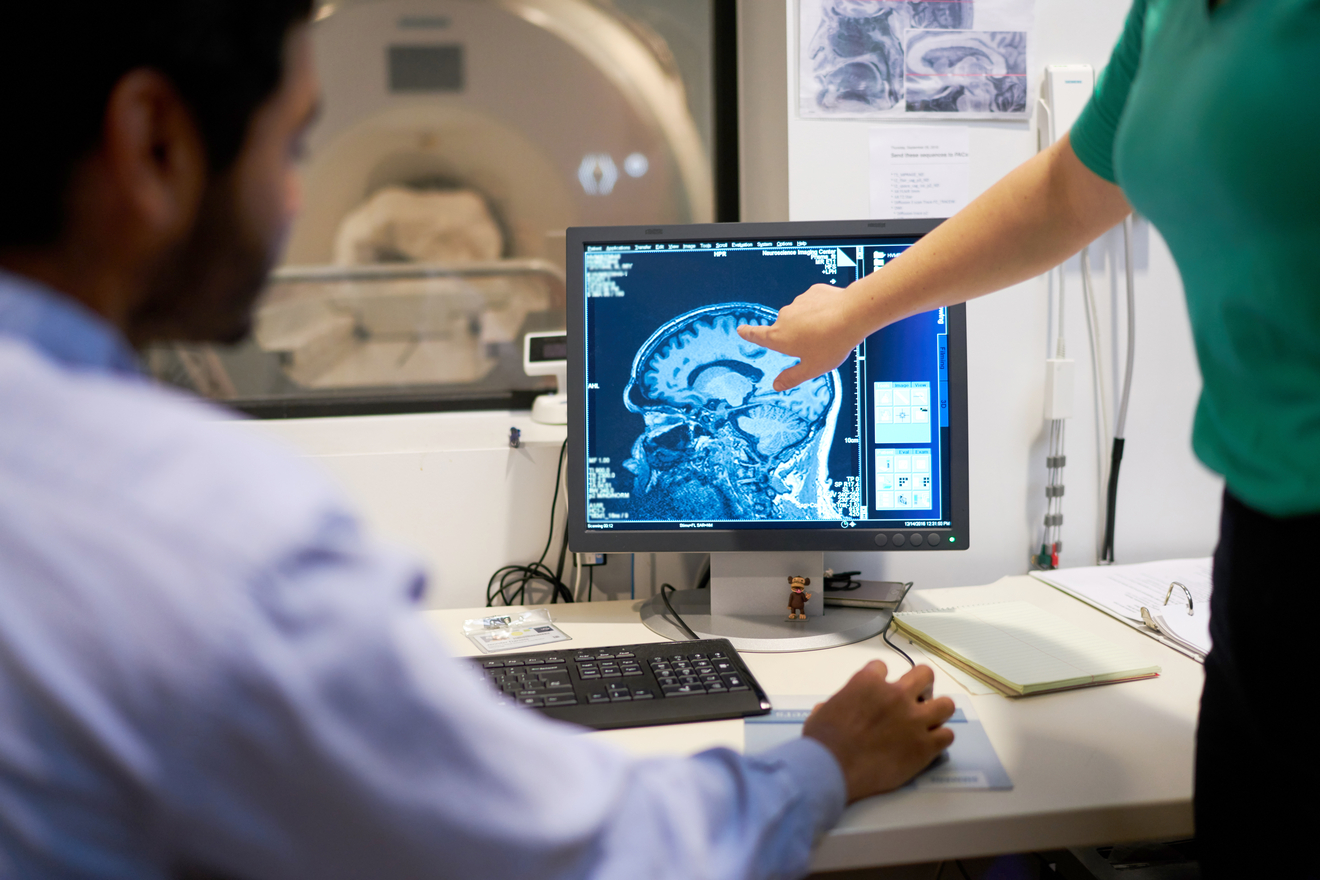 Research and Innovation
We believe that advancing the care of hospitalized neurology patients involves excellence in research, patient safety, and quality of care.
Our faculty have funded research programs to investigate a wide spectrum of topics including delirium, seizures, stroke, and disparities in the delivery of neurologic care nationally. In addition to this, we care about building an environment that ensures patients feel heard and receive the highest quality of care. This is a sentiment that permeates throughout UCSF Medical Center and has allowed our faculty to spearhead initiatives such as our comprehensive delirium care pathway. With interdepartmental collaborations, we design more effective and compassionate systems of care, which serve as an example for other programs in the country and most importantly, keep the patient front and center.