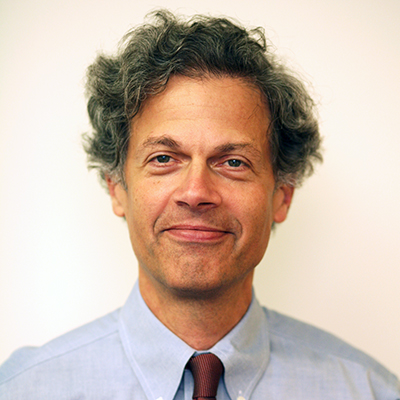 Robert Edwards, MD
The John and Helen Cahill Family Endowed Chair
in Parkinson's Disease Research
Training Programs
Recent Discoveries
WAPL functions as a rheostat of Protocadherin isoform diversity that controls neural wiring (Science, 2023)
Photo Attribution
The image in the banner above is by Saul Kato, PhD. It is a three dimensional brain-like structure grown from human cells.
MND Faculty

Daniele Canzio, PhD
Dr. Canzio studies the molecular mechanisms by which individual neurons recognize and appear different to all other neurons, a process central to the assembly of neural circuits during development.  His lab studies expression of the repertoire of clustered protocadherins using genomic, genetic, biochemical and biophysical approaches to interrogate the coupling between three-dimensional nuclear architecture, chromatin structure, RNA transcription and processing. Recent honors: Helen Hay Whitney Postdoctoral Fellowship, Columbia University (2014-2017); NIH New Innovator Award (DP2) in 2021. In 2022, he became a Chan-Zuckerberg Biohub Investigator.
Dena Dubal, MD, PhD
Dr. Dubal studies the mechanisms of longevity and brain resilience in diseases such as Alzheimer's and Parkinson's. She discovered that "aging suppressors" such as the hormone klotho can boost brain function and counter neurologic diseases; she also investigates the roles of sex chromosomes in brain resilience. Recent honors: NIA/American Federation for Aging (AFAR) Paul Beeson Award for Research in Aging, Glenn Award for Research in Biologic Mechanisms of Aging, Grass Award in Neuroscience (ANA), and Neuroendocrine Research Award (AAN).

Robert Edwards, MD - Division Chief
Dr. Edwards studies the molecular mechanisms involved in neurotransmitter release to understand how they contribute to behavior and disease, including degeneration (in particular Parkinson's disease) and mental illness.  Recent honors: Institute of Medicine (2012); American Association for the Advancement of Science (2012); National Academy of Sciences (2017).
Corey Harwell, PhD
Dr. Harwell and his team investigate how the extensive morphological, molecular, and functional diversity of neural cell types is achieved during development of the central nervous system. Their studies focus on the forebrain, with particular attention to the cortex and the septal nucleus of the basal forebrain. Recent honors: Giovanni Armenise Junior Faculty Grant Award (2018), CZ Biohub Investigator (2021).

Ying-Hui Fu, PhD
Dr. Fu's research involves a combination of Human Genetics, Molecular Cellular Biology, and System Neuroscience approaches to understand how human sleep schedule, duration, and efficiency are regulated with the ultimate goal of helping people extend health as well as life span. Recent honors: National Academy of Sciences (2018); Academia Sinica, Taiwan (2018); National Academy of Medicine, USA (2018); Outstanding Alumni Award, Chung-Hsing University, Taiwan (2018).
Saul Kato, PhD
Dr. Kato uses cutting-edge experimental and computational methods to study the active, dynamical brain of simpler organisms to uncover basic principles of brain function.Recent honors: Sloan Fellow, NIH MIRA Investigator, Weill NeuroHub Investigator.
Arnold Kriegstein, MD, PhD
Dr. Kriegstein, a neurologist and developmental neurobiologist, studies the way in which neural stem and progenitor cells produce neurons in the embryonic brain. Most recently his laboratory has focused on human brain development and is using single cell transcriptomics and multi-omics as well as spatial transcriptomics to understand how neuronal diversity is produced during brain development. Organoid models are also employed for functional studies as well as insights into disease mechanisms. Recent honors: Elected to the National Academy of Medicine, 2008, NINDS Outstanding Investigator Award, 2017.
Dr. Li's lab develops computational models to integrate single cell multiomics data and large-scale disease genomes. The integrative models are built to uncover pathways where disease-associated mutations converge. The lab studies several complex diseases with a focus on neurodevelopmental disorders. Recent honors: Banting Fellow and NIH MIRA Investigator.

Alexandra Nelson, MD, PhD
Dr. Nelson is a neuroscientist and behavioral neurologist and co-directs the UCSF Huntington's Disease Center of Excellence. Her laboratory investigates the cellular and circuit basis of movement disorders, including Parkinson's Disease, dyskinesias, and dystonia. Recent honors: Parkinson's Foundation SAB.

Alex Pollen, PhD
Dr. Pollen combines advances in single cell genomics, genome engineering, and great ape cerebral organoids to study specialized features and vulnerabilities of the human brain. Recent honors: NIH New Innovator Award, and awards from the Cajal Club, and the Schmidt Futures Foundation.

Louis Ptacek, MD
Dr. Ptacek studies families with hereditable neurological phenotypes including episodic disorders (including epilepsy and migraine) and normal circadian/sleep variants. Identification of genes/mutations causing these traits are further studied in vitro and in vivo with the goals of better understanding and ultimately, better treatments.Recent honors: National Academy of Medicine (2007); American Association for the Advancement of Science (2008); National Academy of Sciences (2012); Stanley J. Korsmeyer Award from the American Society of Clinical Investigation (2015); Sleep Research Society Distinguished Scientist Award (2019).

Yin Shen, PhD
The overarching goal of Dr. Shen's research is to understand the function of the human genome in human health and diseases. She utilizes functional genomic approaches to elucidate how DNA variations affect gene expression and contribute to brain development and neuropsychiatric disorders. Recent honors: AFAR New Investigator Award in Alzheimer's Disease (2016); UCSF Weill Institute for Neuroscience Innovation Award (2016). Dr. Shen was named Researcher of the Month by the Office of Research in 2019.